WE HAVE ONE SIMPLE PHILOSOPHY
"One day I may be mixing Peppa Pig and another day Coldplay. The list in between is nourished, the most important thing is that they are all serviced with the same level of respect and professionalism".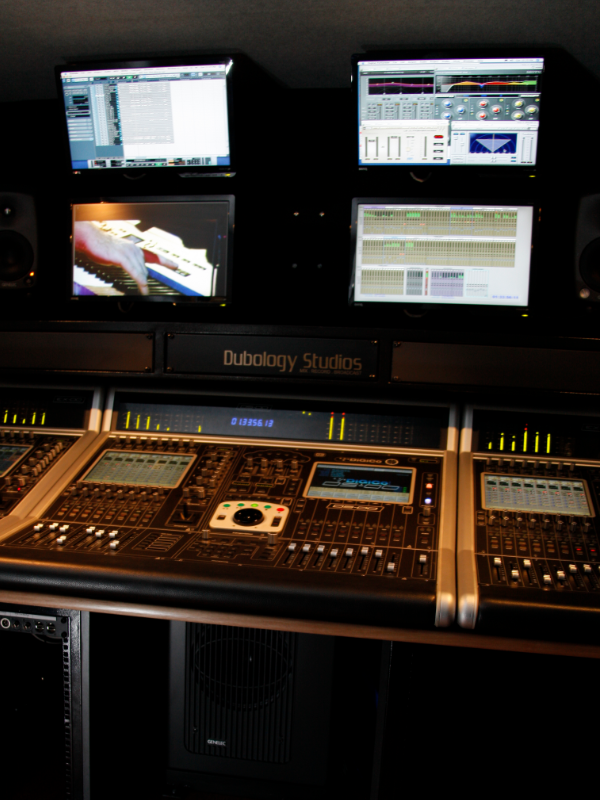 Fully equipped to generate a high definition quality signal, so that you can broadcast or stream from anywhere with crystal clear audio.
The portability and modular nature of our packages allows us to go and set up into any situation.
From our Outside Broadcast truck The DubMobile, to a backstage room, to the rooftop of a high raise building or the top deck of a cruise ship, there are no limits as to where we can go.
This flexibility, commitment to quality, and together with our highly skilled and experienced staff makes our company a unique full service provider.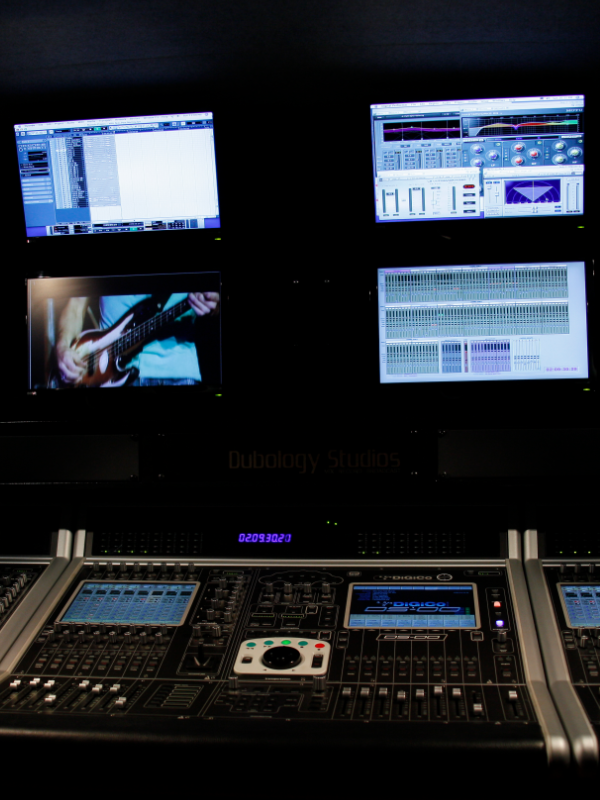 We can record at any location. Seriously. Our recording packages can handle as many tracks as you want to throw at us.
We can record discreetly with our own front end audio capture, or we can connect directly to your sound sources with our recorders.
Our recording packages are all Madi based, which enable us to record up to 56 inputs at 48kHz 24bit per Madi stream.
We can attend your event with our fully fletched mobile recording control room, or attach our recorders to your existing control equipment. No matter which way we do it, we will always monitor our recordings to deliver what you need in the format you require.
We can mix on location or post. You decide. The flexibility of our gear means that we are not restricted by where we are to get creative.
Mixing audio is our nature. We put at the clients disposal over 20 years of mixing experience. Understanding that the final product will live on into posterity, our aim of perfection is applied to both live and post produced experiences.
The transmitting platforms of today are diverse.  Your audience may be in a variety of listening environments, all deserving the fine quality intended by our clients.  This concept is our seal to our work.
So, wether your audience is infront of your performance at a concert or across the air waves, the experience should be as exiting for both.  We stand by this with a lot of pride, since we have mixing live concerts since our professional conception.
Always really keen to hear about new project and opportunities in the horizon!
Be sure to get in touch, regardless of the types of questions you have: the gear used, availability or if you need assistance with large production in a consultative or more involved manner. 
You may also be in the market for Ultimate Ears monitors, where I can personally assist and ensure the process is swift and the experience is first class.